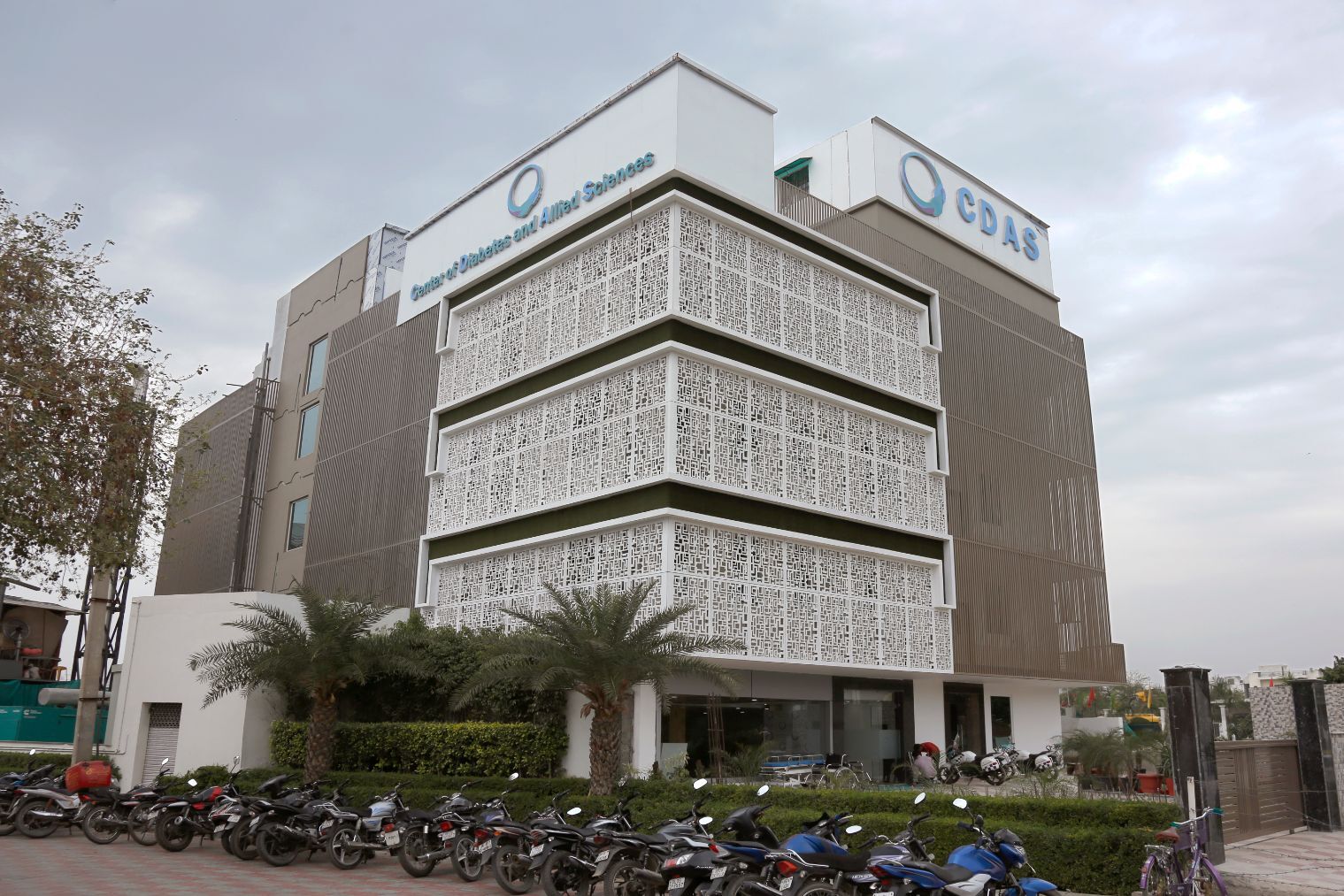 Center of Diabetes & Allied Sciences
We, at Center of Diabetes & Allied Sciences, make you Diabetes aware… and not scare!!!
Dr. T.R.D. Patro, the founder, envisions complete required and relevant treatment of Diabetes under one roof. With an experience of 20+ years in this domain, Dr. Patro is a recognized Senior Diabetologist. He sums his experience of dealing with Diabetes as an old disease and a neglected factor of health, which in yester years, due to inadequate knowledge and information has become a fear which we all tend to avoid. But then we need to understand that… Escaping is not a solution.
The problem today lies in the prevalent wrong information, myths and misconceptions. Obesity, sweet tooth, hereditary, etc, have been misinterpreted and misunderstood in respect of causing and increasing the disease. There can be numerous factors leading to this disease. Our focus is on gathering information and giving the best suitable treatment.
We here with the team of our medical experts strike the root cause. The identification of root cause and the type of Diabetes helps us devise a method of Diabetes Management, feasible and suitable to your health needs.
The pets in our homes are well tamed and they never harm us. Such has to be the approach with Diabetes. We just need to understand the ways to command. And a normal and healthy life can be achieved.
At CDAS, we provide services with management and care for people afflicted with Diabetes or at risk of being afflicted with the same. With our experienced doctors and experts in the field of diabetes, we offer affordable solutions and management services for diabetes, diabetic pharmacotherapy, hyperglycemia, hypoglycemia, diabetic ketoacidosis, diabetic ulcers, diabetic retinopathy, diabetic nephropathy, diabetic neuropathy, associated hypertension, pregnancy and diabetes care and all the events associated with diabetes in an individual under a single roof.
We believe in prevention is better than cure and we focus on identifying the risk factor for diabetes among your family and loved ones and offer counselling and guidance in management and prevention of diabetes virtually keeping the disease at bay. We also offer lifestyle management services for people with risk of developing diabetes and minimizing it to a negligible percentage.

Essentially this hospital focuses on the awareness creation, care, management and prevention of Diabetes in the country with a group of highly trained and knowledgeable team of doctors, nurses, dieticians, physiotherapists and associated medical professionals. Our motto is to provide accessible, affordable solution to diabetes, prevent all its complications and to make your life healthier and happier.